Defendant Convicted of Attempted Murder for Stabbing Man During Fatal 2014 Aurora Bar Fight
---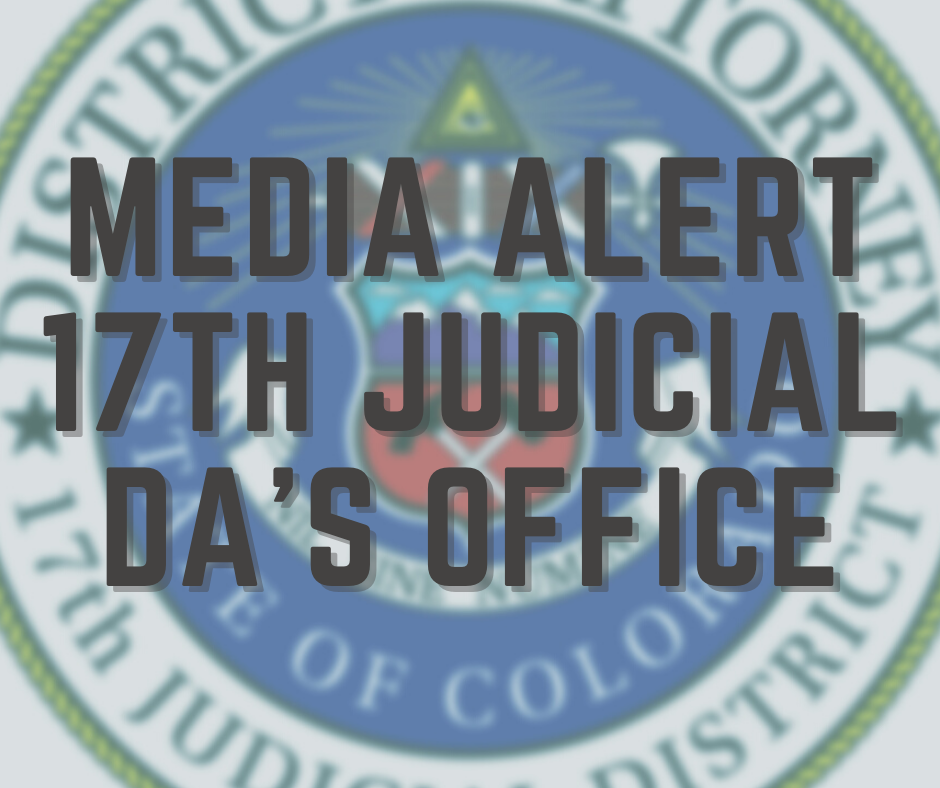 Brighton, CO —Today District Attorney Brian Mason is announcing the Attempted Murder conviction of Bryant Montoya, 27. An Adams County Jury returned a guilty verdict on Wednesday, August 11, 2021, after a three-day jury trial.
On November 21, 2014, Bryant Montoya and Ignacio Luque-Verdugo, 37, were inside the Bronco Bar on East Montview Boulevard in Aurora. At 12:42am, Luque-Verdugo and Montoya engaged in a verbal and physical altercation with a group of men who were also inside the bar. The dispute appeared to center around an issue with a beer. At some point during the physical portion of the fight, Montoya stabbed Andres Cinto-Duran, 28, multiple times in the shoulder and back. Luque-Verdugo proceeded to brandish a firearm and discharged the weapon multiple times. Andres Cinto-Duran was struck in the torso, leg, and arms and was later pronounced dead at a local hospital. Cinto-Duran's brother was also struck and paralyzed as a result of the shooting. A third man was hit in the leg by gunfire, but he survived the shooting.
Montoya and Luque Verdugo left the bar after the shooting and assaulted a man outside. The two then fled the scene. Luque-Verdugo was arrested on July 13, 2015, and convicted of first-degree murder and related charges on April 14, 2017. Luque-Verdugo is now serving a life sentence in the Department of Corrections. Montoya was arrested on August 22, 2017, on felony drug charges in Arizona. His DNA was matched to the case in Aurora and he was subsequently charged for his role in the 2014 bar fight.
"I am pleased that both of the men who wreaked havoc on these innocent Aurora bar patrons in 2014 have now been brought to justice," said District Attorney Brian Mason. "The actions of these two defendants ended the life of one man and forever altered the life of his brother. I want to personally thank the Aurora Police Department and its detectives for their years-long commitment to this case as well as to the jurors for delivering a just verdict."
On Wednesday, August 11, 2021, an Adams County Jury convicted Bryant Montoya of four counts including,
Montoya will be sentenced on September 17, 2021, at 1:30pm before Judge Priscilla Loew. 

Deputy District Attorney Troy Moyer led the prosecution of Mr. Montoya's case. District Attorney Brian Mason convicted Mr. Luque-Verdugo in 2017.  Aurora Police Detective Todd Fredericksen led the investigation of the case.
District Attorney Mason assumed the oath of office on January 12, 2021. The 17th Judicial District Attorney's Office endeavors to seek justice on behalf of the citizens of Adams and Broomfield counties in felony and misdemeanor cases. DA Mason and his staff are dedicated to transforming the criminal justice system to better serve the citizens of the 17th Judicial District.
AdamsBroomfieldDA.org
, 
Twitter
, 
Instagram
Facebook
, 
Youtube
Go Back